The Salvation Poem: Puzzle Power presents the poem to kids in a fun, accessible way. Flip through and read each line of the poem, and drag the pieces of the jigsaw puzzle to the right spots to complete it.
Six 25-piece puzzles and six 9-piece puzzles in 2 different art styles (Cartoon and Manga)
Play in English or Spanish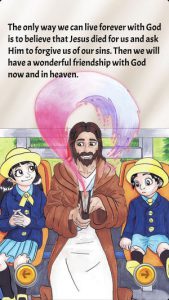 In Story Mode, read or listen to the Creation story and why God sent His Son to earth. Learn why He wants a personal relationship with YOU!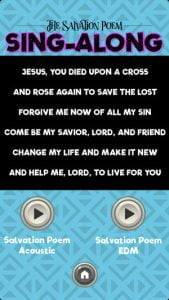 In NEW Sing-Along Mode, play different versions of The Salvation Poem song in English or Spanish and sing along with it!
Every time your kids flip through the puzzles or the story, God's plan of salvation for their life is further instilled in their heart.